The Magical Art of the Celts!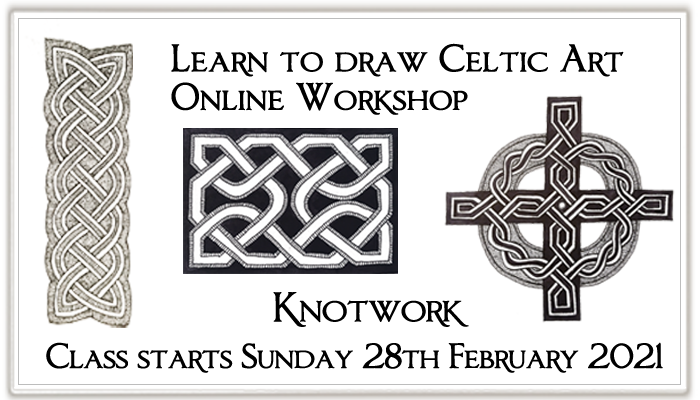 Ideal for artists, doodlers and non-artists alike. Create beautiful knotwork panels borders and decorations that bring joy and wonder to yourself and others. No artistic experience is required just paper, pencil and rubber.
The class is taught via zoom for approximately 1.5 hours. In this time you'll learn the basics of how to construct a basic knotwork panel but more importantly you'll be given the key to construct your own only limited by your imagination and the amount of ink in your pen.