Description
To get the best out of Chi Gong a regular routine gives lasting results that makes a difference in your everyday life. It is important to create a routine that is accessible even on those days when you don't feel great hence begin with a modest practice. Set the bar low! Chi Gong daily is a health and well being focused class with easy to perform exercises that gets the ball rolling giving you encouragement and the tools you need to create your own daily Chi Gong practice.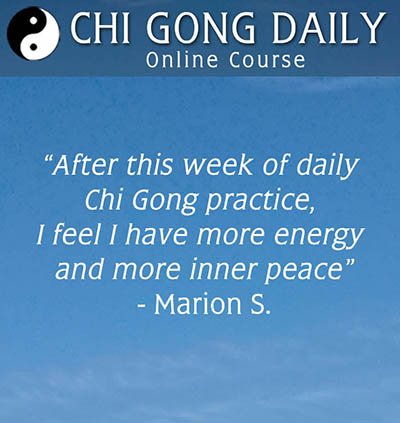 When to Start
You can join in at any point, the exercises are easy to learn and repeated frequently.
All the sessions are recorded so you can catch up later if you can't make a live class. International students welcome just make the appropriate time zone adjustment.
Here are a few of the locations that the class has been broadcast from recently


Time Zone checker
Check what time the class is in your area using this link:
https://www.timeanddate.com/time/map/
I'm based in the UK which is +1 UTC (we are in British Summer time now).
---
Class is held via zoom. This is a free app and is available on mobiles, tablets and PC's.