Description
If you'd like to attend regular classes you might be interested in the Chi Gong Moon club. Chi Gong Moon members attend the same meditation class but there is a discount for being member. Details here: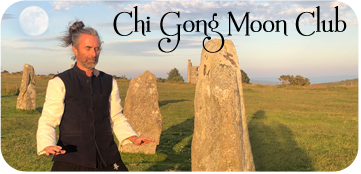 ---
"Michael is an excellent teacher who inspires and motivates you gently to push at your limits. However, I never felt under any pressure to go beyond my capabilities." -Elizabeth
The classes are open to beginners with the sessions gently building your core strength. You get to adjust how deep depending on how you feel each session.
I try to find beautiful inspirational locations to host the Chi Gong sessions. Here are a few previous examples:


2 classes per day, morning and evening of 30 mins each. Times vary according to the season.
International students welcome.
---
Class is held via zoom. This is a free app and is available on mobiles, tablets and PC's.
---
The Standing Chi Gong Meditation is open to international students. The class is based in the UK so all you need to is make the appropriate time zone adjustment for your country.
Time Zone checker
Check what time the class is in your area using this link:
https://www.timeanddate.com/time/map/
I'm based in the UK which is +0 UTC.