RED MOON
Cosmic Tribal Rock
"..Red Moon album feels like a coherent journey, full of soundcolurs and head music for the feet. 'Roots' – superb." – Mick West (Webcore)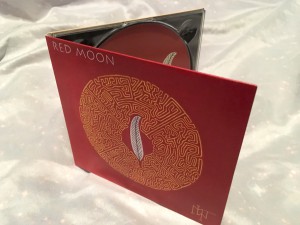 Price £10
(UK and International shipping)
Total running time: 45 mins
Produced, recorded, mixed & mastered by Michael Tingle. Keyboards, programming, drums and voices by Michael Tingle.
Cover painting and CD design by Michael Tingle. Photo by Karen Kay at The Dolmen Des Fées on the Apollo line France.

Wheel of Fortune
Journey into mystery music
"A completely unique esoteric musical journey into the wisdom of ages" – Papus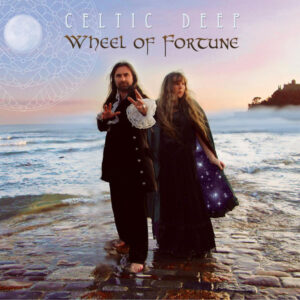 Price £10
(UK and International shipping)
Total running time: 3 movements: 61 mins
Music by Michael Tingle
Vocals by Karen Kay
Guest vocal recital
by Cara Bamford
Words by Karen Kay
Special thanks to
Gerard Encause
Produced, arranged & mixed
by Michael Tingle
Mastered by Simon Heyworth
at Super Audio Mastering

The Lost Rhythms of Kitara
"In an ancient kingdom far away, in a time long, long ago there once was music that flowed across the land and uplifted the spirits of all the people who heard it. The rhythms were from the land and played by the people for great spirit who loved them.
Times changed and the people moved but the rhythms stayed with them. Across oceans and between civilisations the music lived deep in the heart of the people for they felt the love of great spirit in the music.
After changing styles many times the rhythms returned back to where they came from in the heart of the Africa, the ancient kingdom of Kitara."
Price £10
Written in and around Penzance, Cornwall 2012-13. Released March 23, 2014
Programming, synths and electric guitar Michael Tingle. Composed, written and arranged Michael Tingle.
Mastered by John Cornfield.

Totally Now by Michael Tingle
The 23rd Psalm